To be able to turn on the LG smart TV, you will first need to identify your tv model. This feature only works with 2016-2017 models with the option "Mobile TV ON".
If you own a recent and compatible LG TV (WebOS models 2016 and later) you can use the app to turn on your TV.
Make sure the function Mobile TV On is enabled on the TV settings by going to:
Settings
General
Mobile TV On (Enable other devices and apps to turn on your TV.)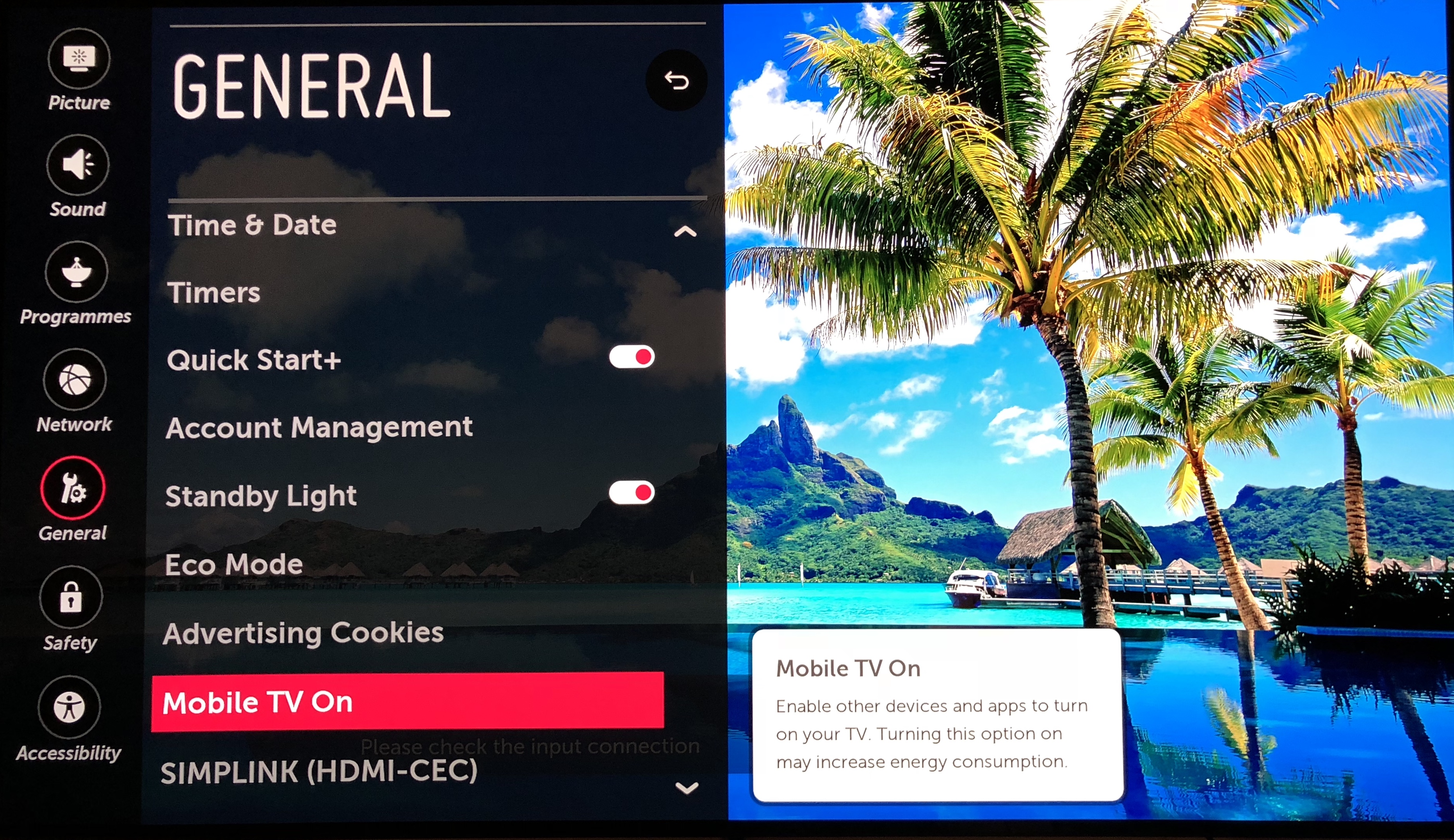 4. Enable Wifi option if not enabled by default (see tvshot below) 
The last step will be to identify your TV mac address. You should go to:
To check if you have the feature:
In your TV click on Settings
General
Click on About this TV
Click on TV Information
Scroll little bit down to Mac Address (Wireless)
To summarize the steps:
You will need to be connected to the same Wifi as your TV
Have Mobile TV On present and enabled
Identify and report in the app the TV Mac Address
Once done just open the app (Remote Control Smart TV for LG) turn off and On the TV
If you have the option and still can't turn on the TV please contact our support and we will assist you.